FREE SCHOOL MEALS UPDATE - 23RD MARCH 2020.
Please note that we can only provide lunch for children who receive Free School Meals as part of their Pupil Premium. This does not include Early Years and Key Stage 1 children who normally receive their school lunches for free.
We have prepared 79 grab bags of packed lunches for Pupil Premium children, ready to be collected from the KS2 playground door. So far, we have only had 5 collected. If you are entitled to a Free School Meal grab bag and do not require it, please call the office on 01706 648125 and let us know. If you have already let us know, thank you very much.
To avoid wasting food, please ring the office on 01706 648125 before 3pm each day if you would like a grab bag packed lunch the next day for your pupil premium FSM child. These will need collecting between 11am-12noon from the playground, social distancing rules will apply.
If your child is entitled to free school meals, you will have received a text message giving you more details. School is preparing lunch grab bags for those children on our Free School Meals list to collect from school. The lunches will be available to collect at the KS2 playground door between 11am and 12pm. Please follow social distancing rules when you call in. Thank you!
UPDATE 22ND MARCH 2020 - 7.40PM
Please read the latest guidance we have received from the Local Authority below.
· Our aim like everyone's is to reduce the spread of the virus. That is only possible by keeping as many children at home as possible. The more children in schools in closer proximity, the greater the risk of spreading the virus.
· We are also trying to reduce numbers in schools, because we have less resources than normal and over time this will reduce further as school staff are not immune to the virus.
· Our aim is to support the most vulnerable children and those of parents working in critical services. If school becomes unsafe, due to school being overwhelmed, in a context of reducing staff numbers, the school will have to close.
· This would cause more difficulties for those who most need this support. We genuinely want to avoid that, which is why we are asking parents who are key workers to take up a place when there is absolutely no alternative.
· We ask that parents are not offended when asked about alternatives, such as why a parent who is working from home can't care for your child. It is because we want to continue to deliver this offer safely, for as long as is possible, to those in greatest need.
The key Department of Education principles are outlined as follows:
1. If it is at all possible for children to be at home, then they should be.
2. If a child needs specialist support, is vulnerable or has a parent who is a critical (key) worker, then educational provision will be available for them.
3. Parents should not rely for childcare upon those who are advised to be in the stringent social distancing category such as grandparents, friends, or family members with underlying conditions.
4. Parents should also do everything they can to ensure children are not mixing socially in a way which can continue to spread the virus. They should observe the same social distancing principles as adults.
5. Residential special schools, boarding schools and special settings continue to care for children wherever possible.
Home Learning - Friday 20th March 2020
For the duration of the school closure, children will be set work online to complete at home. We have re-structured the class pages on the school website to create a hub for Home Learning resources.
Each class will have an overview at the top, with suggested websites and activities to complete. If you download this overview, you can follow the underlined hyperlinks which will send you straight to the necessary webpage.
In addition, each class will be given specific Maths and English tasks to complete. The teachers have already printed these tasks to be getting on with for the first two weeks: they can be found in the Home Learning Packs that we sent home. Should the situation continue beyond Easter, Maths and English tasks will be uploaded onto the school website for your child to complete.
At the top of each class web-page is the class email, which can be used to share work or ask questions during the closure.
What we'll continue doing while your child is at home
· We will continue to set work on line after the Easter Holiday
· Continue to keep the lines of communication open using the class web page and class email- teachers will respond. it will be lovely to see some of the things that the children are up to.
· If your child usually receives free school meals school will also be in touch with more information about how we will continue to provide this, with support of a scheme that the government has just announced.
· School will make welfare calls to families who have been given a place if they are self-isolating due to Corona Virus to keep in touch and make sure everyone is Ok.
What we won't be able to go ahead with
· Sadly all school trips have been cancelled. A full refund of any monies paid will be given but please be patient as this needs to be sorted out in the office and may take some time as there were a lot of school trips organised.
· The Moorland Home residential will not go ahead however we will be looking at booking it in year 5 once we can sort out dates
· No SATS or times tables testing.
· No phonics testing
· Sadly we cannot gather together for our Easter Service this year but our thoughts and prayers will be with everyone.
UPDATE 20TH MARCH 2020, 7.35AM
Dear parents/carers
As a Headteacher this is the hardest letter I have ever had to write and one that I know will impact greatly of many of our families at St Marys CE. As of Friday 3.15pm School will be closed until further notice from the Government.
I am inviting parents to complete a questionnaire-either on line or by phoning the office- to have a record of parents/carers who may be eligible to qualify as a Key worker under the government definition which is:
Health and social care
This includes but is not limited to doctors, nurses, midwives, paramedics, social workers, care workers, and other frontline health and social care staff including volunteers; the support and specialist staff required to maintain the UK's health and social care sector; those working as part of the health and social care supply chain, including producers and distributers of medicines and medical and personal protective equipment.
Education and childcare
This includes nursery and teaching staff, social workers and those specialist education professionals who must remain active during the COVID-19 response to deliver this approach.
Key public services
This includes those essential to the running of the justice system, religious staff, charities and workers delivering key frontline services, those responsible for the management of the deceased, and journalists and broadcasters who are providing public service broadcasting.
Local and national government
This only includes those administrative occupations essential to the effective delivery of the COVID-19 response or delivering essential public services such as the payment of benefits, including in government agencies and arms length bodies.
Food and other necessary goods
This includes those involved in food production, processing, distribution, sale and delivery as well as those essential to the provision of other key goods (for example hygienic and veterinary medicines).
Public safety and national security
This includes police and support staff, Ministry of Defence civilians, contractor and armed forces personnel (those critical to the delivery of key defence and national security outputs and essential to the response to the COVID-19 pandemic), fire and rescue service employees (including support staff), National Crime Agency staff, those maintaining border security, prison and probation staff and other national security roles, including those overseas.
Transport
This includes those who will keep the air, water, road and rail passenger and freight transport modes operating during the COVID-19 response, including those working on transport systems through which supply chains pass.
Utilities, communication and financial services
This includes staff needed for essential financial services provision (including but not limited to workers in banks, building societies and financial market infrastructure), the oil, gas, electricity and water sectors (including sewerage), information technology and data infrastructure sector and primary industry supplies to continue during the COVID-19 response, as well as key staff working in the civil nuclear, chemicals, telecommunications (including but not limited to network operations, field engineering, call centre staff, IT and data infrastructure, 999 and 111 critical services), postal services and delivery, payments providers and waste disposal sectors.
If workers think they fall within the critical categories above they should confirm with their employer that, based on their business continuity arrangements, their specific role is necessary for the continuation of this essential public service.
I understand how frustrating this has been for everyone, and how worried everyone is not having clear guidance from Government around whether or not you will be considered as a Key worker.
Schools have also been given information around which children we may identify as needing to be in school during this period:
Children who have an existing Education Health Care Plan (EHCP)
Children whose families have current Social worker involvement.
School will be contacting you by phone to tell you that you may bring your child into school if we are able to offer your child a place during this time.
If you are not contacted please do not bring your child to school as it will cause distress for your child, yourself and staff. As this list is extensive we are asking for consideration from parents/carers that if one of you are not considered a Key worker and are able to look after your children that you release a space for someone who may be in greater need even though you are not required to do so.
Unless you complete the questionnaire which will be available online after 7.30 am today or ring into the office and can validate that you are in one of the categories above please do not bring your child into school. The link to the questionnaire is: https://www.smartsurvey.co.uk/s/V0C8ZH/ (This survey is now closed, thank you).
If you do not wish to take up a place even if you are on the current list please let school know as we may then be able to offer a space to someone else.
If one child in your family has an EHCP plan this does not entitle all of the siblings to come into school, sadly. As you know all of this has been a rush for everyone due to the lack of clarification from the Government. I realise that asking at such short notice for parents/carers to try to sort this out will be stressful. I have been advised that it may not be possible, given the time frame, to let everyone know by Monday but all staff and myself will be working tirelessly to support and let you know what is happening as soon as we can.
Thank you again for all of your patience and kind words in this difficult time, please stay safe and look after each other.
Kind regards
Mrs Whitfield
Headteacher
Update: Thursday 19th March 2020.
Dear parents and carers,
This is a very sad and worrying time for lots of our families, staff, school fellows and friends. We appreciate and thank you all for all the support we have received this week from everyone.
School will be closed at 3.15pm on Friday 20th March 2020 with no after-school club, as per the government directive released yesterday. We are currently waiting for further clarification from the local authority as to the government's criteria for essential service workers and key workers having their children attend school. The government is due to announce a list of key workers and service workers this afternoon (Thursday 19th March 2020). As soon as we know, we will publish as much information as we possibly can. Please keep checking our website - www.stmarysce.rochdale.sch.uk - Facebook, texts and emails. Again, we will update you as quickly as humanly possible as information is received.
Please stay safe and wash your hands.
Kay Whitfield
Headteacher.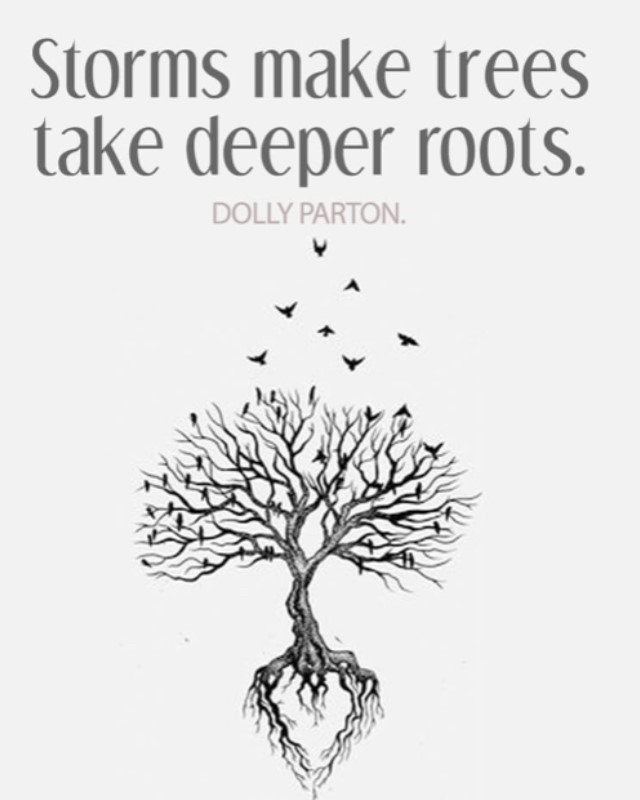 Posted 18/3/20 08.15am
The government advice regarding keeping us safe is as follows:-
we are advising those who are at increased risk of severe illness from coronavirus (COVID-19) to be particularly stringent in following social distancing measures.
This group includes those who are:
aged 70 or older (regardless of medical conditions)

under 70 with an underlying health condition listed below (ie anyone instructed to get a flu jab as an adult each year on medical grounds):

chronic (long-term) respiratory diseases, such as asthma, chronic obstructive pulmonary disease (COPD), emphysema or bronchitis
chronic heart disease, such as heart failure
chronic liver disease, such as hepatitis
chronic neurological conditions, such as Parkinson's disease, motor neurone disease, multiple sclerosis (MS), a learning disability or cerebral palsy
problems with your spleen – for example, sickle cell disease or if you have had your spleen removed
a weakened immune system as the result of conditions such as HIV and AIDS, or medicines such as steroid tablets or chemotherapy

being seriously overweight (a body mass index (BMI) of 40 or above)

those who are pregnant
Note: there are some clinical conditions which put people at even higher risk of severe illness from COVID-19. If you are in this category, next week the NHS in England will directly contact you with advice the more stringent measures you should take in order to keep yourself and others safe. For now, you should rigorously follow the social distancing advice in full, outlined below.
People falling into this group are those who may be at particular risk due to complex health problems such as:
people who have received an organ transplant and remain on ongoing immunosuppression medication

people with cancer who are undergoing active chemotherapy or radiotherapy

people with cancers of the blood or bone marrow such as leukaemia who are at any stage of treatment

people with severe chest conditions such as cystic fibrosis or severe asthma (requiring hospital admissions or courses of steroid tablets)

people with severe diseases of body systems, such as severe kidney disease (dialysis)
What is social distancing?
Social distancing measures are steps you can take to reduce the social interaction between people. This will help reduce the transmission of coronavirus (COVID-19).
They are:
Avoid contact with someone who is displaying symptoms of coronavirus (COVID-19). These symptoms include high temperature and/or new and continuous cough
Avoid non-essential use of public transport, varying your travel times to avoid rush hour, when possible
Work from home, where possible. Your employer should support you to do this. Please refer to employer guidance for more information
Avoid large gatherings, and gatherings in smaller public spaces such as pubs, cinemas, restaurants, theatres, bars, clubs
Avoid gatherings with friends and family. Keep in touch using remote technology such as phone, internet, and social media
Use telephone or online services to contact your GP or other essential services
Everyone should be trying to follow these measures as much as is pragmatic.
We strongly advise you to follow the above measures as much as you can and to significantly limit your face-to-face interaction with friends and family if possible, particularly if you:
are over 70

have an underlying health condition

are pregnant.
What action are we taking?
17/3/20 We have prepared 14 day homework packs for every child in case of self-isolation or school closures. These will be coming home tonight with your child. If your family is already self-isolating, please send someone to collect on your behalf, or if you can't then please ring us & we will deliver them. Please see copy of the letter accompanying the packs here: Work for isolation period 17.3
17/3/20 We are hoping to be able to offer Breakfast and Afterschool Club until the end of this week, but as Government guidance is changing daily we will be monitoring the situation. We will inform you of any changes to this by text.
17/3/20 Following updated Government guidance, any family originally advised to self-isolate for 7 days are now being advised to self-isolate for a full 14 days from when they were first absent. F

or anyone in the household who starts displaying symptoms, they need to stay at home for 7 days from when the symptoms appeared, regardless of what day they are on in the original 14-day isolation period.

17/3/20 If you only have children in KS1 you are welcome to collect them at 3pm. KS2 children will finish at 3.15pm. We will keep any KS1 siblings in school til 3.15pm so you are not waiting around in the playground. This is to reduce the number of parents congregating in the playground.
16/3/20 School is cancelling collective worship and whole-school gatherings.
Dinner times will be more staggered so that no more than 2 classes are in the hall at any one time.
Knives and forks will be on the table so that children do not need to dip into the cutlery tray.
Children will wash their hands on their way into school and use hand sanitiser entering and exiting class.
All courses for staff have been cancelled.
Doors will remain open until 9.10 to stop unnecessary congregating in the playground.
All children will take part in an age-appropriate hand-washing lesson.
Toothbrushing in class will be cancelled until further notice.
The families of any child self-isolating should also isolate any other children in the family.
Coronavirus
Last updated: Tuesday 17th March 2020.
Dear parents and carers,
I understand that there is parental concern around Coronavirus and a child from St Mary's who has been advised to self-isolate. At this stage, I can confirm that the school has not received notification from the family, or from Public Health England as it is a precautionary measure at the moment.
I am able to update you on our plans around the Coronavirus situation.
We are working closely with the council's schools team, who are taking guidance and advice from Public Health England and NHS England.
National government guidance is that all schools remain open but this will be updated daily.
Information for you to be aware of is that if your child has a new, continuous cough and a high temperature, then they should stay at home for 14 days.
Government advice is also that even if a parent/close relative of a child is confirmed as positive for the virus then the school still does not need to close. Additional cleaning staff will be cleaning St Mary's this week in order to minimise any spread of germs.
Whole-school assemblies are cancelled until further notice.
We are continually sharing good hygiene habits with the children on hand washing and the 'Catch it, Bin it, Kill it' strategy for coughs and sneezes and posters are clearly displayed around school. All children will be receiving a lesson on hand-washing and the importance of hygiene today.
It is really important that we all stick to national advice and guidance. The most accurate and up to date information will be on the Government's website - gov.uk/coronavirus
All information related to Coronavirus can be viewed under the 'Key Information' tab on our website: https://www.stmarysce.rochdale.sch.uk/
Please ensure we have your up-to-date contact details (email and text) to ensure we can continue to keep you informed remotely if required.
We are hoping that our school community remains infection free and will continue to monitor the situation and provide updates where necessary. Please see our Web page for details of additional precautions that school is taking at present.
Kind regards
Mrs Whitfield
Headteacher